Picking up your new Volvo at the Factory Delivery Center is truly a VIP experience. Here's what happens in Gothenburg Sweden - The Home of Volvo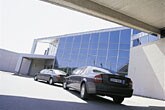 Arrival
A Volvo driver picks you up at the airport and at your hotel the following morning. You can just relax and enjoy a warm welcome at the Volvo Factory Delivery Center where your new custom-built Volvo will be waiting for you.
Check-in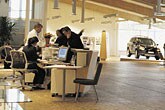 Once at the home of Volvo you are welcomed by our English-speaking staff. You will have time to relax after your long trip, and you can enjoy the exclusive state-of-the-art facilities.
Delivery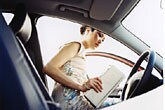 When the big moment comes your personal delivery specialist will assist you all the way. First a quick review of the necessary documentation. Then our specially trained staff will help you familiarize yourself with all the exciting features of your new Volvo.
Lunch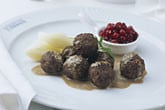 For a first taste of Sweden, welcome to the Volvo Factory Delivery Center restaurant and our famous Swedish meatballs.
Factory tour
Visit the birthplace of your Volvo. Experience the care and quality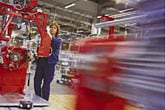 that goes into creating your new car, we offer English-speaking tours of the factory or the Volvo Cars Brand Experience Center. The factory reserves the right to close for visits without prior notice, for instance during model changeovers and the summer vacation period.
Departure
In the afternoon you are on the road to new adventures. Why not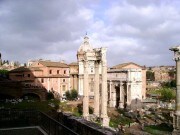 experience more of Scandinavia with one of our tours? Or, plan an extraordinary vacation throughout other parts of Europe.
Please note: changes in the order of your day's program may occur. It is advisable to have some flexibility (regarding your travel plans) on the day of your vehicle pick-up.